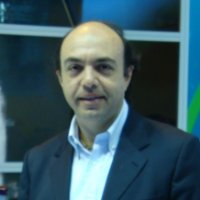 Daniele Campoli
PRESIDENT
EXPERIENCE IS THE TEACHER OF ALL THINGS, Julius Caesar.
Julius Caesar also said that "It is better to create than to learn. Creating is the essence of life."
Practical experience and creativity are key to success even in our modern world, a lesson
that we never dare to forget at GTS World. Our business has a long-time experience in the
tourism industry, experience that has always allowed us to work with creativity and professionalism,
and provide the best service we can.
Experience and passion are our added value, fundamental for our profession in the XXI century.
Nowadays, tourism is constantly redefining itself.  
GTS WORLD is our new challenge – and our renewed promise – to offer our clients even more high-quality services and products, all throughout the world. 
Thank you for choosing to walk with us. 
Daniele Campoli

OUR STORY
GTS WORLD is a network of tour operators and travel agencies with more than 25 years of experience in the tourism field. Founded by Daniele Campoli, GTS World has offices and contacts all around the world, offering a 360° worldview of the sector.  
Our first product, Great Travel Service, was founded in 1991. Since then, we have come a long way in our business.