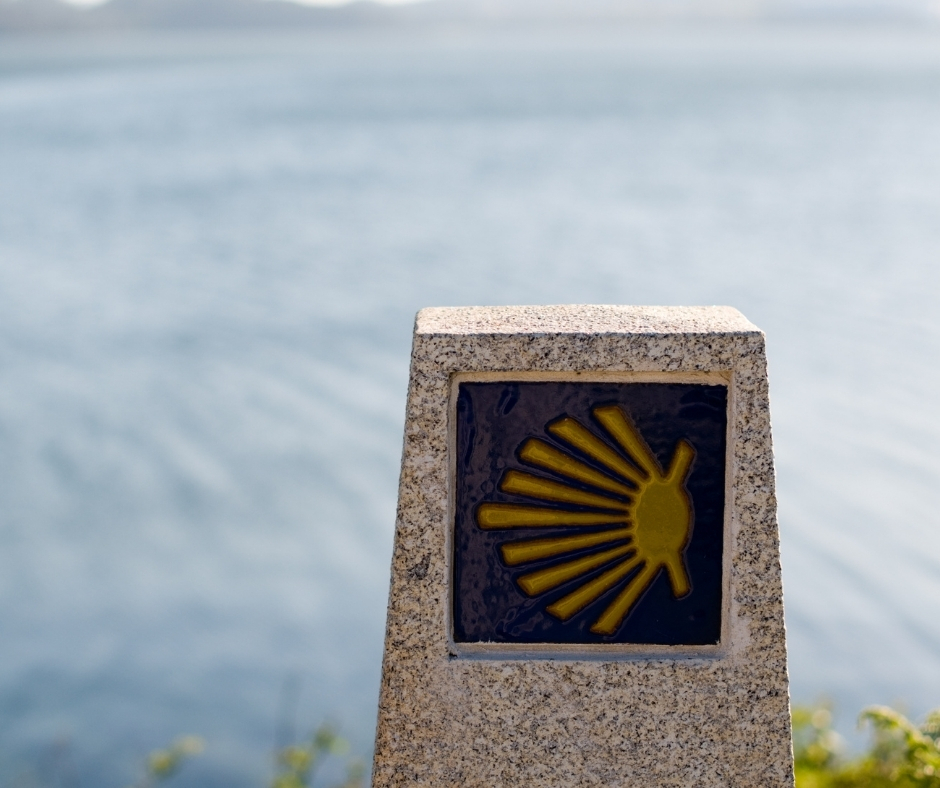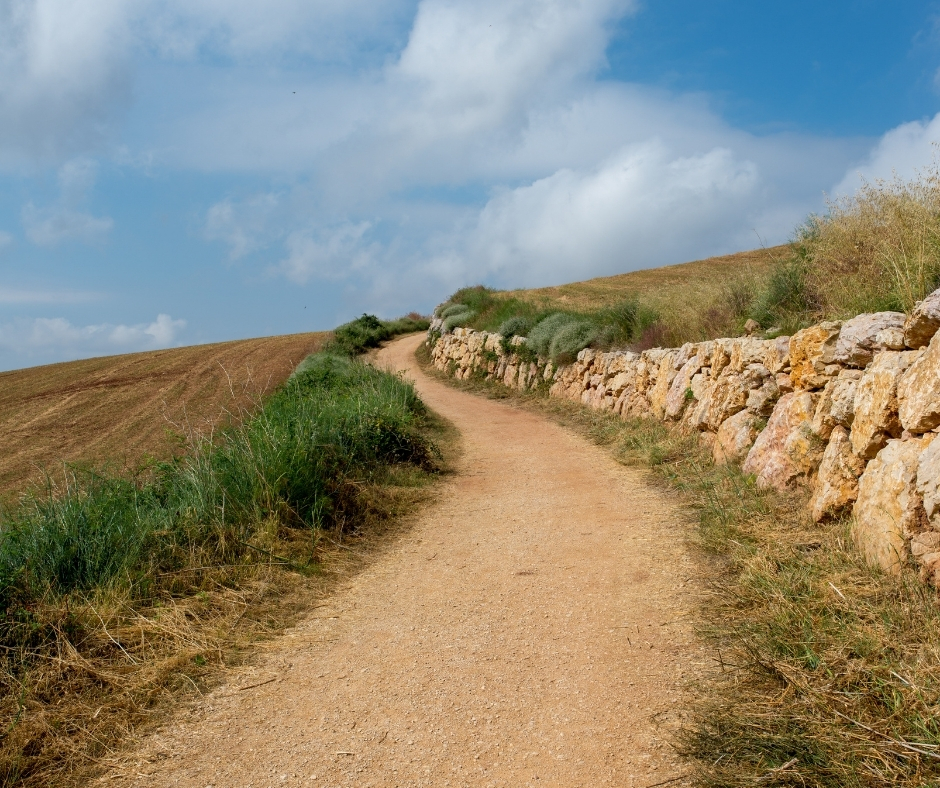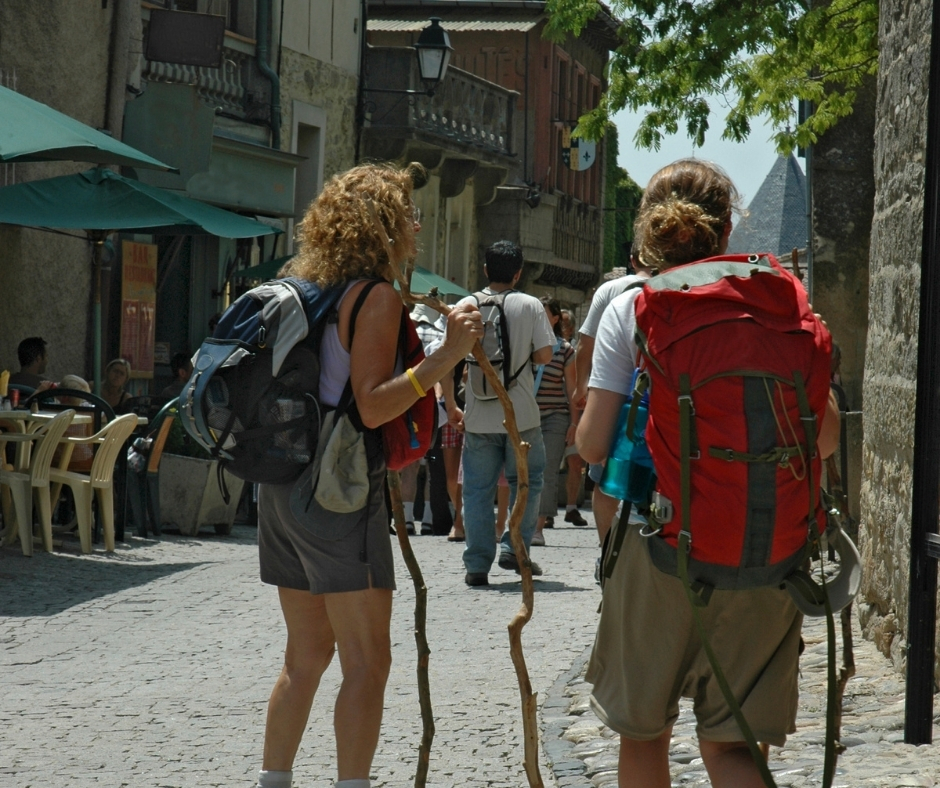 CAMINO DE SANTIAGO
Small groups of up to 20 people
LAST 100 KM FROM SARRIA
7 DAYS | 6 NIGHTS
HOTEL / HOSTEL 2 * / 3 *
Discover the essence of the Camino de Santiago walking the last 100 km of this thousand-year-old journey, from Sarria to Santiago de Compostela. You will be part of an organized group with a guide and a support Bus throughout the program. You will have accommodation, meals, luggage transport to walk free of weight, all the necessary documentation about the stages and the credential so that you can obtain the Compostela. You can join a group alone, with other people, friends or family. A journey through the interior of Galicia to Santiago through rural villages, towns and magical forests in 5 stages.

Live the experience of this unforgettable trip!
SCHEDULED DATES  
2020
SEPTEMBER from 5 to 11 September
OCTOBER from 3 to 9 October
2021
MAY from May 22 to 28
JUNE from June 19 to 25
JULY from July 3 to 9 and from July 17 to 23
AUGUST from August 7 to 13 and from August 21 to 27
SEPTEMBER from September 4 to 10
OCTOBER from October 2 to 8
PRICE: Euro 559,00 per person 
PROGRAM
DAY 1 Arrival in Sarria on your own
Hotel accommodation
Optional: Departure from Madrid by Bus at 11.00 am.
DAY 2 Stage Sarria – Portomarín 23 Km
Emblematic route for its scenic beauty and for passing through Km. 100 of this millenary route. We will go through typical villages and numerous beautiful water courses, as well as some of its famous "corredoiras" and woods of chestnut and oak trees. The route does not involve any difficulty. The terrain is smooth and undulating. At the end we will reach Portomarín, located along the Belesar Reservoir, formed by the Miño River. Hotel accommodation
DAY 3 Stage Portomarín – Palas de Rei 25 Km
We cross the Belesar Reservoir, starting with a slight ascent, which ends in the vicinity of Ligonde. In today's route we will mostly cover paths close to the road and in some cases, asphalted streets. Here we find multiple signs informing us that we are in a pilgrimage area to Santiago de Compostela, such as the famous "cruzeiros". Hotel accommodation
DAY 4 Stage Arzúa – Pedrouzo 20 Km
Pleasant terrain and easy to walk, between woods of trees and with gentle swings, alternated with areas near the road, which we will have sometimes to cross, to finally end our route in Pedrouzo. We recommed a visit to the Church of Santiago, in Boente, with a beautiful carving of Santiago Peregrino.
Hotel accommodation.
DAY 5 Stage Palas de Rei – Arzúa 28 Km
We enter the lands of La Coruña, where we will find woods of eucalyptus and pine trees, as well as numerous medieval Bridges, such as those of Leboreiro and Fure¬los, and the idyllic locations of the Camino in Ribadiso do Baixo, at the gates of Arzúa. Not to mention, for lovers of good food, Melide, famous for its octopus, and a mandatory stop for pilgrims.
Hotel accommodation
DAY 6 Stage Pedrouzo – Santiago de Compostela 19 Km.
Route of joy, in which the distance does not matter, because you finally reach Santiago. Smooth path, like the previous one, except for the Ascent from Lavacolla to San Marcos,. All of Santiago de Compostela is worth mentioning, especially its Cathedral, which deserves a separate visit, as well as its surroundings.
Pilgrim's mass at 12:00 pm. Accommodation in a central 3 * Hotel
DAY 7 Breakfast and departure from the hotel at 12 noon. End of services
INCLUDED SERVICES
* package starting from Sarria based on Double / Triple room occupancy | Accommodation in 2 * and 3 * Hotels / Hostels | Reinforced breakfasts | Luggage transport | throughout  the tour support bus with 24 hours assistance | Tour manager throughout the tour | Roadmap and Documents.
OPTIONAL SERVICES
Transfers Madrid-Sarria / Santiago-Madrid € 105
Single use room € 155
Half board supplement (breakfast and dinner daily, except in Santiago) € 90
Extra nights in Santiago de Compostela € 55 | Double BB € 90 Single BB
Santiago Airport Transfers – Sarria € 140
Santiago Apostle festivity supplement € 25 (July 20-26)
Cancellation insurance: on request.
USEFUL INFORMATION:
GROUP PROGRAMS
You will be part of an organized group whose dates have been scheduled in advance. There will be a guide and a support motor coach with the group throughout the program. Accommodation, meals and luggage transport are the same in both types of trip, whether in Group or self-guided tailor made. You can join a group alone or with other people. If you have your own group, we can organize a specific date with a private guide for you.
In guided groups on foot and by bicycle there is a minimum required of 8 people. If you have booked a guided trip but the minimum necessary has not been reached, we will give you the option to change to the "tailor made trip" mode, on foot and by bicycle, or a full refund on all trips. This does not happen often. For already formed groups of 8 people or more, we can organize guided tours on any date.
You can share a room with another member of the group if you wish and this kind of accommodation is available. Alternatively, you can book a single room, if available.
No particular physical preparation is necessary, however, since it is a camino with walking trails, it would be convenient to have done a basic physical preparation before. Anyway, the support motor coach is available during the whole Camino (only in the Group mode), if it is necessary you can board it at each checkpoint. During the walk there are a series of scheduled stops (checkpoints) and it is here when each participant decides whether to continue walking or to use the support bus for reasons of fatigue or physical problems occurred.
SELF-GUIDED TAILOR MADE PROGRAMS
In the self-guided program you will not be part of an organized group. The start dates are flexible so you can choose your own date. Accommodation, meals and luggage transport are the same in both programs, whether in Group or Custom. The only difference is that in the Customized program you will not have a guide or support bus with you, however you will have a 24 hour information and assistance telephone number (helpline) for any questions or assistance you need.
ACCOMMODATIONS
Accommodation will be in 2 * and 3 * hotels / hostels / country houses for standard programs. The accommodations are located in the towns of the Camino. Unless otherwise specified, hotels are easy to reach on foot. Reservations are based on the availability of the property.
Depending on dates and the space available, it can happen that some Rural accommodation are located outside the towns, and you will have to deviate from the road, you will eventually be informed of this at the moment of booking.
The special programs are usually in Pazos and hotels from 4 * to 5 *. The Pazos are historical buildings made of stone or granite. Some have a swimming pool and garden to relax. Our selection of accommodation is based on the character and the tranquility of the place, therefore the houses are often outside the village (2-5km) and have limited access. The quality is considerably higher than that of a hotel.
TRANSFERS
You can choose to book the program with departure from the scheduled starting location or require a program with departure from Madrid.
WHAT TO WEAR HOW TO DRESS:
Comfortable sports or trekking footwear (avoid brand new ones). Comfortable shoes to rest after a day on the road. A poncho for the rain or raincoat that covers the backpack. Shorts or long pants for walking, short-sleeved shirts, a sweater or jacket for the night and several spare socks. A hat or cap, sunglasses and sun protection cream. A canteen or bottle of water.
A first-aid kit. Chafing, blisters, and sprains are the most common.
A staff or trekking pole. The documentation compiled with the stages to be carried out, the accommodation vouchers and the pilgrim credential.
THE SPECIAL CAMINO: BY BIKE!
You can bring your own bike and technical equipment or, as alternative, we offer mountain bikes with disk brake for rent. You can also rent some accessories (Saddlebags, travel bag, etc).
The bike will be delivered to the first hotel the night before your trip will start. You will have to place the pedals and straighten the handlebar (tools and instructions are included).
You can choose one of the itineraries offered or request a personalized one. Let us know what your preferences are and we will do our best to tailor the program according to your requests.